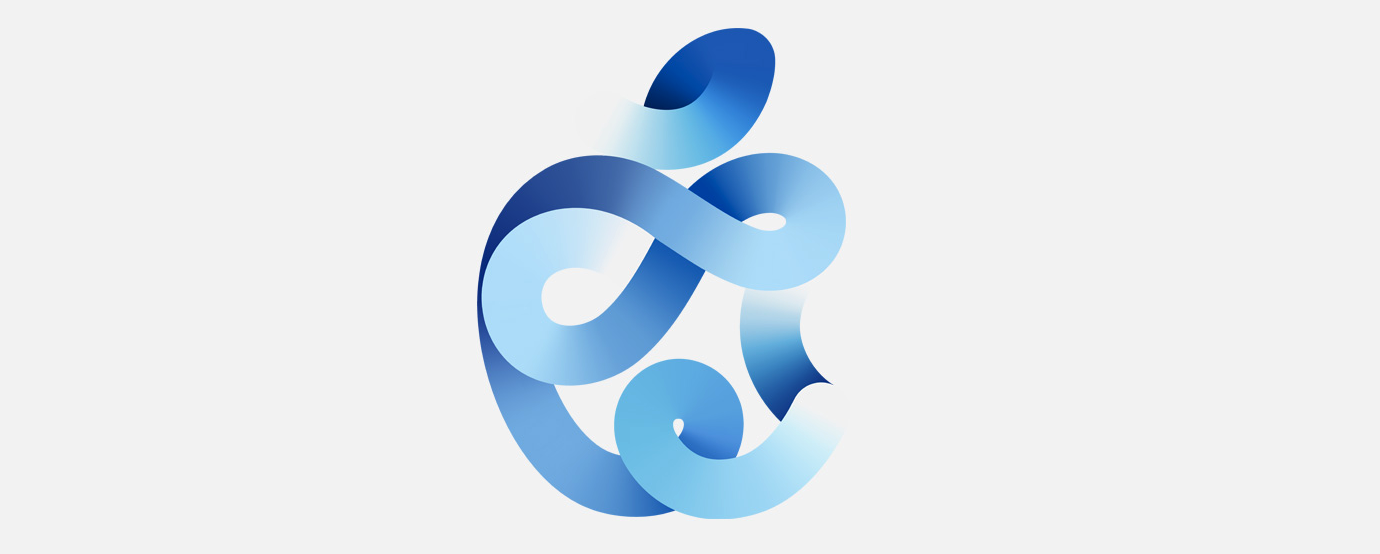 Apple just held its annual September event, showing off some news and updates about the Apple ecosystem.
In a nutshell, the event focused on the Apple Watch Series 6 and the new iPad, along with other interesting announcements. The iPhone 12 didn't make it, though, as it was rumored. We'll need to wait for October to that.
In case you missed the event, here we tell you what you need to know and everything that's been announced.
Let's see what's new after Apple's September 2020 Event.
Apple Watch Series 6 & Apple Watch SE
Apple Watch received an overall improvement this year with its 6th version. The new Apple Watch Series 6 comes with the latest S6 SiP, U1 chip, a brighter display, faster charging times, and a brand new blood oxygen sensor.
It's clear that Apple keeps investing in the health field by loading its new wearables with more sophisticated and useful sensors.  The S6 chip is also 20% faster than the S5, according to Apple.
In terms of design, it looks just like the previous Apple Watch Series 5, but they added new band styles and colors.
The Series 6 will leverage all the upcoming watchOS 7 features, such as sleep tracking, an improved fitness app, new watch faces, and more.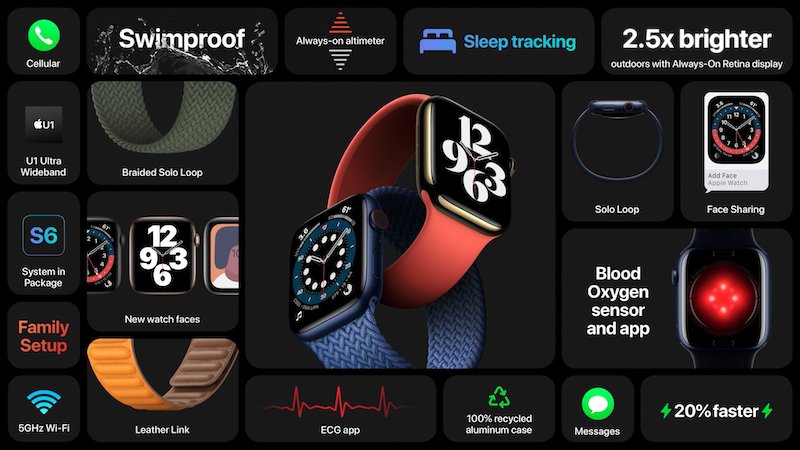 Also joining the wearables lineup, Apple introduced the Watch SE: a more affordable version of the flagship Apple Watch.
Basically, it comes with the same design and features of the Series 6 but without the new blood oxygen sensor and an S5 chip.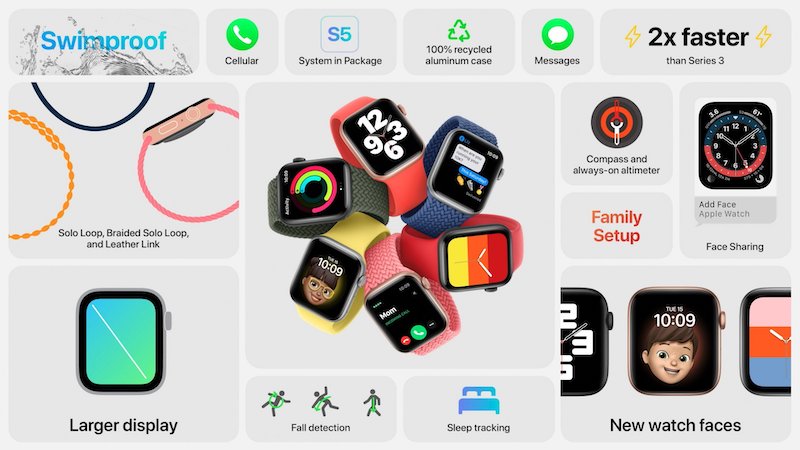 The Apple Watch Series 6 is set to be launched on September 18, from $399. In the case of the Watch SE, it will launch the same date, from $279. You can check all the specs and information here.
Fitness+ & Apple One
This time Apple introduced a new subscription service: Fitness+.  This service provides a wide range of workouts, including HIIT, dancing, or yoga, that you can access on-demand wherever you want. It seamlessly integrates with the Apple Watch to keep track of your performance during the training session, with tailored music playlists brought to you by Apple Music.
It's coming late 2020, from $9.99/mo or $79.99/year. New Apple Watch owners receive three months free.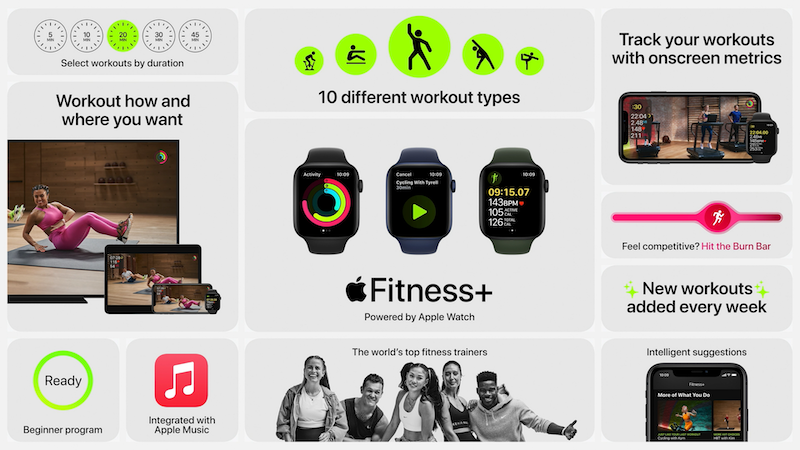 No doubt that Apple keeps focusing on subscription services, as they bring a lot in revenue to them. Apart from Fitness+, Apple also introduced its subscription bundle, Apple One, combining iCloud, Music, Arcade, and the rest of its subscription services under one price.
Coming this fall with several plans available, you can pick the one that suits you better.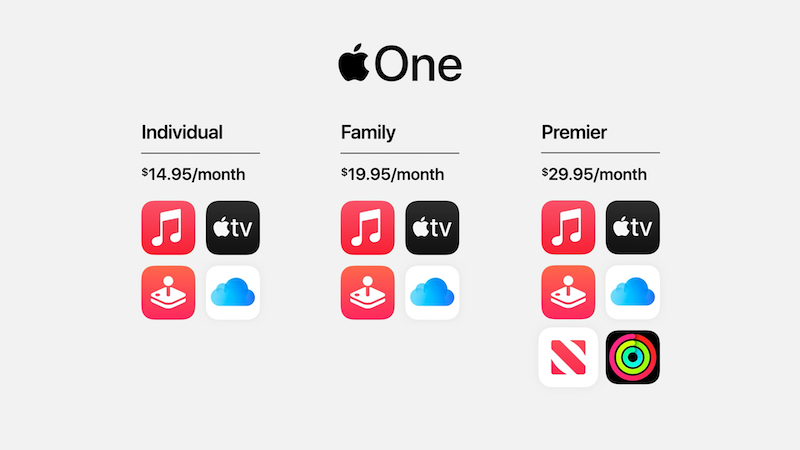 iPad 8th Gen & iPad Air 
The entry-level iPad received an improvement as well. The 8th generation iPad comes with the Apple A12 Bionic chip (the previous generation had the A10) and two times faster graphics performance. It also brings the Apple Neural Engine, which allows better Machine Learning & AR capabilities, such as people occlusion, motion tracking, and more.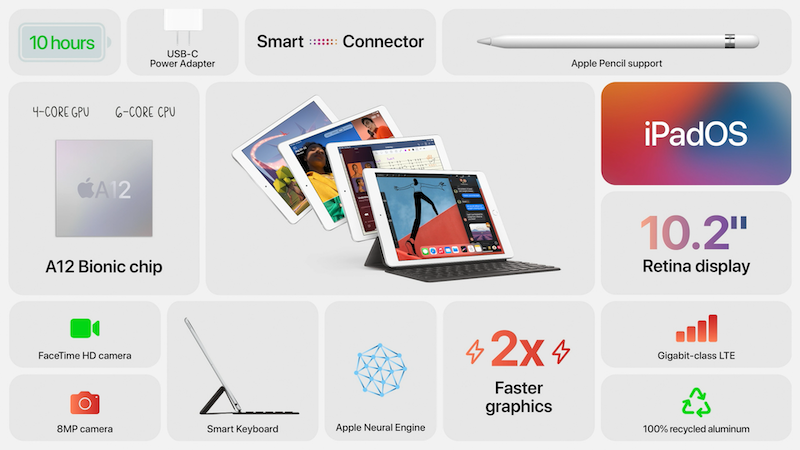 Next, Apple showed off the new iPad Air. It comes with the A14 Bionic chip, compatibility with Magic Keyboard and Apple Pencil, an improved 12MP wide camera, and a 10.9″ liquid retina display. There's no FaceID, though, as it still has Touch ID.
In terms of performance and according to Apple, the A14 chip is 40% faster than the A12 that previous-generation iPad Air had. When it comes to design, the new one gets smaller screen bezels around the edges, very similar to the iPad Pro.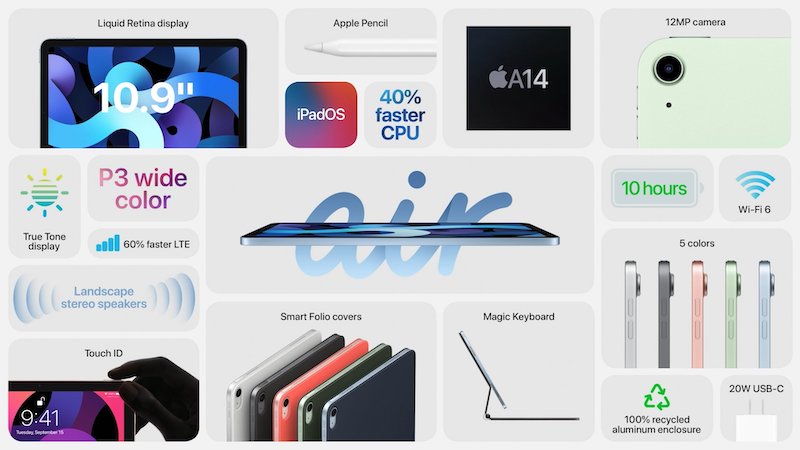 The new iPad Air will be available in October from $599. The 8th generation iPad is expected to be launched on September 18, from $329. You can check their full specifications over here.
So this was everything that Apple showed us at its September 2020 event. We are still waiting for the iPhone lineup, though, but we were happy to see improvements to the Apple Watch family and the iPads.
What are your thoughts? Leave a comment below and tell us!