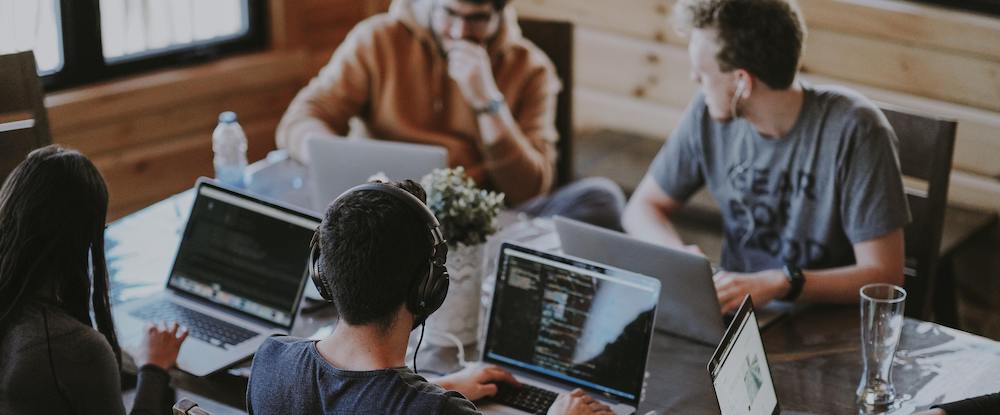 Embarking on a new software project can be an exciting — and intimidating — moment for your company. Perhaps you're hoping this software will create cost-saving efficiencies, make you stand out from the competition, or revolutionize your industry. The possibilities are endless. 
Yet, choosing a software company is no small feat. It's easy to get overwhelmed by all the software development partners out there and feel uncertain about who to trust to get the job done. As you kick off your company project, it's essential to find the right partner for your needs. Somebody with a proven track record, technological expertise, and interest in building a solid relationship. In other words, somebody who will make an amazing product for your company.
To help you find the ideal software development partner, you should think carefully about the 10 key considerations below. By defining your priorities for each area, you'll have a better sense of how to choose a software company and jumpstart your project.
1. Time zone
First up, the time zone of your software development partner is key. You don't need to hire in the exact same time zone, but it's helpful to have nearby zones. That's because you'll want close communication and at least some overlapping hours to hold meetings.
Companies in neighboring time zones are called nearshore services. Hiring a nearshore software company is ideal for having your questions and problems resolved in real-time. During project development, you'll also need to talk directly with the project manager, which is more convenient when you can schedule meetings during overlapping work hours. 
For the U.S., nearshore software development is focused on Latin American companies. Times zones across Latin America overlap with the U.S., making it easy to connect with clients. At the same time, LATAM nearshore software companies have cultural proximity to the U.S. and boast of top software development talent. 
For these reasons, choosing nearshore software development is highly recommended, though, of course, you have options worldwide. Some top locations for offshore software development include Eastern European countries such as Ukraine, Poland, and Hungary. There are also some software hotspots in the Philippines, South Korea, and Vietnam. The downside of offshore locations is that they're six or more time zones away, so you won't have the same real-time communication. In turn, this could slow down the project.
In any case, you should consider carefully whether hiring a nearshore software provider is a priority for your project.
2. Experience and portfolio
Next up, you'll want to look closely at the software company's background and portfolio. It's important that the software development partner has a track record of providing excellent products. But the overall quality isn't the only factor. 
You should check into the specifics of their experience. What industries, technologies, and product features have they worked with? Asking about technologies is vital, as companies typically specialize in a handful of coding languages. A company blog is another good source of information about the team's expertise regarding certain technologies. 
It's also a plus when past projects are similar to yours because it means the company has direct experience creating like-products. This is especially true for portfolios within the same industry since you won't have to explain basic industry expectations. You should also be looking for companies for experience with priority features, such as UX design. Without specialized expertise, it will be difficult for your project to shine in areas like UX. 
Moreover, choosing a software company is tied closely to their current talent pool. You should ask what specific developers would be assigned to your project and verify their backgrounds. Check their technology expertise on their online profiles and see if they're up-to-date on the latest trends for your product, whether a mobile app or a web program. If you notice the talent has different specializations from your needs, you might want to look elsewhere.
3. Reviews and references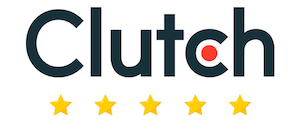 Though expertise is vital, collaborating well can make the difference between a smooth work experience or a bumpy one. You should contact past clients to see what their experiences were like. Depending on the software partner, you may even find top reviews on platforms such as Clutch. Be sure to read both the good and bad to get a balanced view of the company's past work.

You should also ask for official references from the company. Try to set up phone calls with these past clients to hear what they have to say. No software development partner is perfect, but by talking directly with references, you may notice any red flags. 
Industry-leading software companies make for great partners, too. To find these companies, look up the best tech conferences and see what companies are presenting. You might also connect with software companies who have won industry awards or gotten top certifications.  
Expertise can come in several shapes and sizes. Still, you may find interesting tech leaders teaching at workshops or webinars, creating open-source tools, publishing expert guides, or leading programs at top universities. New rising talent can also be spotted at coding challenges or participating in software conferences.
4. Scope
Do you — and your future software partner — a huge favor. Define the scope of your project as clearly and detailed as possible. So often software projects go awry because the original scope is poorly defined, making it challenging to communicate project needs. 
Before you contact a software development company, put together your project scope. It's best to get input from your co-workers and fill in any missing areas. Once the scope is fleshed out, it's time to talk with potential software development partners. 
Ideally, a software partner will read this project scope and set up a follow-up meeting to resolve any questions from their team about the definition. Often, the best partners have lots of questions they still want to be answered about your project scope. 
Together, you and your partner will narrow down the scope in order to more precisely identify cost and resource allocation. Be on the lookout for companies that don't want to define your scope, as they may be on the hunt to bill you hidden fees. 
Top software development partners will collaborate with you to create the most complete project scope possible. In turn, this results in more accurate costs and higher client satisfaction. Any good software partner will know how to ask the right questions and help you define your project needs.
5. Technology stack and testing
We've briefly mentioned the importance of technology expertise, but you should also verify the company's full suite of technologies, testing, and tools. Not only should you be looking for the specialization you require, but also a strong understanding of how the technologies will work together. 
For example, software companies should define the tech stack they believe is best for your project, and confirm whether it's compatible with your current systems. You should dig into these potential technologies to fully understand the pros and cons of each. This will avoid choosing a tech stack, only to realize certain features you wanted down the road aren't available. 
At the same time, you'll want your software development partner to have a timeline for testing and debugging. This is a must so that the project is ready by the launch date without any significant problems. Ask if the company can create several tech stack options and include testing in their timeline.
6. Communication
When projects go wrong, it's almost always due to miscommunication. Communication skills aren't just for explaining project details, following up, or creating summaries or checklists. It's essential when there's a delay or hiccup. 
When things get tough, you'll want a software development partner who uses clear communication to keep you informed — instead of avoiding the subject or ghosting you. Experience with communicating the good, the bad, and the ugly are essential to a project's success. You should ask how the software company handles communication, especially when problems arise. 
In that same vein, you should search for companies willing to use the word "no." When partners use "no" to explain why that technology isn't the best or why the timeline can't be shortened, it means they have a realistic understanding of the project and want it to go well. They're also trying to communicate these considerations to you, so you understand the know-how behind every project decision. 
Besides communication style, you also need to get a sense of their communication tools. Find out what type of project management services they use — for example, Slack, Teams, or Zoom — and how they stay on top of communicating with clients. 
Language can sometimes play a role in communicating well. No software partner needs to speak perfect English, but it's essential to understand each other and explain key items across linguistic and cultural barriers.
Before kicking off a project, be sure to set expectations in terms of communication. Do you expect summaries of key meetings? Do you want emails to be answered within 24 hours? Say so. Clarify as much as possible what you hope the communication will look like. 
7. Availability and time frame
There's no use hiring a world-class software partner if they don't have time for you. Before kicking off a new project, you should choose a software company with the right amount of availability. Get specifics here: how many developers and project hours can you expect every week? Are there any foreseeable interruptions? Is the timeline realistic according to the allocated workforce? 
Checking the specifics of availability will give you peace of mind, instead of a generic "yes, we're available." At the same time, you'll want to define a time frame that works for both of you. You might have a clear market launch in mind. Or perhaps you're flexible and want recommendations for the best timeline. Talk openly about timing to avoid a schedule that's too tight or isn't realistic. 
Make sure time for testing and new features is included as well. Having a buffer will make the process run more seamlessly, as developers have some wiggle room if certain features become more complicated than expected.
8. Cost and ROI
In life, you get what you pay for. In software development, cheap often means poorly written code, no testing, little documentation, confusing code ownership, and a lack of transparency. It's rarely, if ever, worth it to save on costs by choosing the cheapest software partner.
The cost of your project will be dynamic, depending on your scope, timeline, and needs. Here are some key considerations about cost:
 Starting from scratch after a bad outcome is way more expensive. Remember that cheap alternatives may lead to low-quality software that doesn't bring your company value. Starting over with a new partner will be much more costly.

Sticker price may not be a good indication of the total project cost.

Be wary of hidden fees or

loopholes in the contract

that software partners may take advantage of. Ask about what services are and aren't included in the quoted price. Get everything in writing.

The most expensive option should have a clear added value. Don't just choose the most expensive option. Instead, find out why it's more expensive. Do they offer extra value? Analyze the added value and whether it's worth the cost before making your choice.

Fixed-price contracts are usually a bad idea. By nature, software products are dynamic. Fixed-price contracts mean that any little thing outside of the defined scope will be charged — and perhaps at a higher price. Try to find a software development partner with dynamic contracts that cover what happens when complications or changes occur during the development process.

Prioritize what's valuable to your future product.

There's no sense in choosing a software company that doesn't understand the essential features for your product today — and in the future. You should be paying for future value too, which includes the end product but also the coding quality, well-documented processes, source code ownership, ability to scale later, and a good working experience to add new features down the road. 
In other words, cost is a highly relative number. Keep your focus on the product ROI and be open to paying more in order to get the right outcome. 
9. Post-sales service
What happens after launch? You should try to discuss the next steps in the contract and project scope long before the launch date. You'll likely need tech support after the product goes to market, and this time should be included in your calculations. You may even need quick fixes or a new feature such as a coupon add-on to make your launch successful.
Discuss post-sales services and what your relationship will look like afterward. This includes not just support for post-launch, but also how you'll handle changes or additions to the project in the future. 
Top-notch software partners will plan for your needs and try to build a long-term relationship after the contract is over so that you'll choose them once again for future projects. When choosing a software company, ask what post-sales services they provide.
10. Long-term relationship
Ideally, you should enjoy working with your software development partner. Creating a long-term relationship has a lot of benefits, too. Overall, software providers looking to build relationships are more likely to provide quality, communicate well and serve you better, as they want to maintain you as a client. 
In the long run, it's also more cost-friendly to work with the same top partner. That's because there's less knowledge transfer needed, a deep understanding of how the software was built, and strong working relationships across the teams. 
Of course, partner chemistry is also a big part of whether the relationship is working well. Sharing the same communication style and expectations can help the relationship grow stronger. Understanding how both partners tick is often the result of working together over time.
Cultural fit may also be part of this chemistry. Companies with similar corporate cultures, or those who train their teams on understanding the client's cultural background, may show better compatibility. 
For this reason, choosing a software company can be a genuinely long-term decision. That said, there's no one-size-fits-all solution, and perhaps you want a short-term provider for your specific project. However, it's clear that working with long-term partners gives you greater value.
Final takeaway
At the end of the day, choosing a software company can be difficult. As you've seen above, there's so much to consider before making your hiring decision. From costs to communication, you'll have to prioritize your project needs.
Choosing the right software company shouldn't be taken lightly. Be sure to take your time to analyze all areas and conduct interviews with potential partners before making your decision. 
After all, you're not just choosing a software development partner. You're choosing whether your company will wow users from the moment your product is launched — and beyond. 
Do you have an idea you'd like to turn into a viable software solution? At OrangeLoops, we'd love to lend you a hand. Drop us a line!