As web app developers, it's vital for us to keep up with the industry's latest updates and technologies. Each year brings its own set of trends that steer the course of the software field.
Here we share with you our thoughts about what to expect for the upcoming months. We consider these to be among the top trends shaping web app development in 2021.
Without further ado, let's begin!
Artificial Intelligence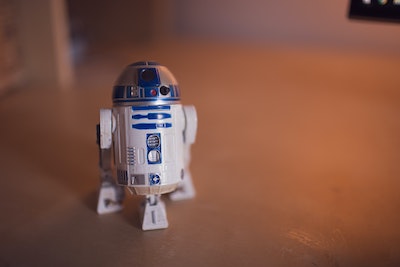 I bet you are not surprised at all to see that AI made it to the list. Indeed, Artificial Intelligence keeps being a hot topic among software developers, with more improvements and innovative use cases showing every year.
Several industries and companies leverage AI capabilities to boost their performance. For instance, businesses apply it to data analytics or process automation. The global AI market is expected to reach around USD 126 billion by 2025, according to Statista. Gartner predicted that by the end of this year, 15% of customer service interactions would be entirely handled by AI-powered assistants.
Though these are ballpark estimations, it helps understand the overall growth and investment that AI receives over time.
What does it mean for web app developers? In a nutshell, web devs must be prepared to add AI capabilities to their toolbox. You should expect better and more chatbots implementations for 2021, AI-powered UX/UI analysis, a rise in demand for voice-based search (we will discuss it later), among other things.
We consider that AI will remain a trend in software development for the years to come.
Progressive Web Apps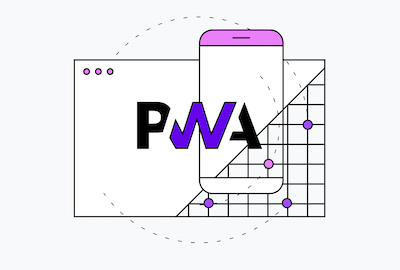 Progressive Web Applications are web apps that behave like a native app to create an enhanced and reliable user experience. The good thing about PWAs is a lower development cost compared to developing a traditional native app, but with similar results.
Again, it's not a new topic by any means, but it keeps getting popular with time. According to the web.dev portal, several companies already launched Progressive Web Apps, experiencing positive results. For instance, Twitter saw a 75% increase in Tweets, and Hulu received a 27% increase in return visits thanks to its PWA.
What's so special about PWAs? Well, their enhanced capabilities and stability — regardless of the device — can be achieved with a single codebase. It's like having the best of both worlds; the improved capabilities of a native app and the versatility and reach of a web application.
What does it mean for web app developers? Though PWA could not be the buzzword it used to be back in 2019,  it remains a high-interest topic on the table of web development.
PWAs' advantages are several. Keeping in mind the improvements brought to the user experience, it's no surprise that brands and companies would consider them when thinking about a web solution. We're looking forward to seeing what 2021 has ready for Progressive Web Apps.
Voice Assistants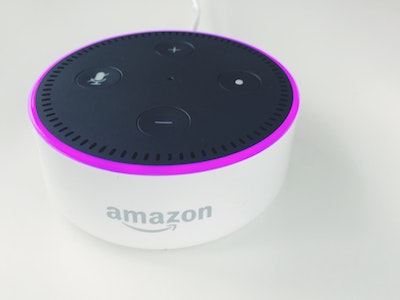 The usage of AI-powered voice assistants kept growing with the years, and so did the adoption of smart speakers. As a result, the popularity of web searches performed by voice increased as well.
Voice assistants such as Siri or Alexa are just getting better. Users now feel more comfortable employing them, not only for asking the result of the Celtics' last match but also for surfing the web and engaging with content. Here's where voice search optimization enters the stage.
Voice search optimization means — as the name suggests — optimizing web content to be found through voice commands.
Let's say that you have a coffee shop in Boston. It would be awesome if your business could pop up when someone asks, "Alexa, what are the best coffee shops in Boston?".
The same occurs with voice commerce; shopping by voice. Companies such as Amazon, Walmart, or BestBuy are investing in the field, incorporating shopping capabilities within the voice assistants to order groceries, clothes, gadgets, or any other product.
So, what does it mean for web app developers? The way we see it, and even though voice assistants still have plenty of room for improvement, it's no doubt that the trend is here. Amazon keeps working on Alexa, Apple with Siri, and Google with its own. Thus it would be wise to stay ahead of the industry, implementing voice capabilities and voice support on web apps.
Cybersecurity and Data Privacy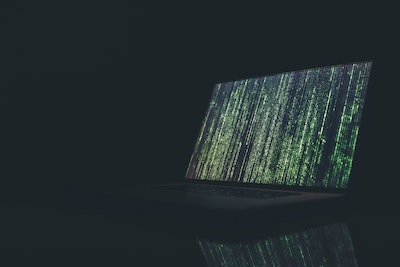 Last year and its COVID-19 global pandemic paved the road for a full-digital approach in many life areas. We now have work from home, online classes, virtual conferences, and remote collaboration. All of these — and mainly in the business side of things — brought cybersecurity and privacy back to the table.
Cloud-based collaboration increased significantly in 2020 within the enterprise sector. The same happened with security threats against it. According to McAfee's research, the number of external threats targeting cloud services increased by 630% over the first half of 2020.
No news that the sensitive information that any business handle needs to be well-protected. Besides, each employee should apply good practices regarding cybersecurity on the daily workload.
In terms of data privacy, the matter did not remain on the sidelines. As it has been happening for some years now, consumer concern about privacy kept rising in 2020. Consequently, this has driven governments worldwide' attention, applying laws that protect the user's privacy.
Tech giants such as Apple are continually employing new privacy regulations for their ecosystems. Consumers' behavior evolves as well as their requirements, and companies try to keep up with it, especially in the tech industry.
What does it mean for web app developers? Basically, each web solution has to be developed with security and privacy in mind. It's even more critical for businesses that manage sensitive data, where a security breach could cause substantial harm. When it comes to privacy, users will expect better care of the information they share on any platform. We consider these to remain hot topics within the web app development community in 2021.
API-first development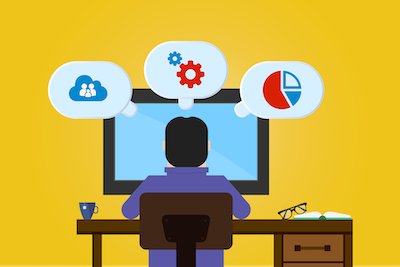 Did you ever hear the phrase, "we live in the API economy"? In 2016, Gartner declared that we lived in a digital-powered, interconnected economy, with data exchange as its core and thanks to APIs.
The situation now in 2021 is not different at all.
An API-first approach means putting the API as the priority. The rule is that you work with the API first and not at the end of the development process.
This methodology's advantages are several, including a faster time to market, lower costs, and enhanced customer experience.
What does it mean for web app developers? Spending a little time designing the API before starting a project can save time and reduce frustration. This initial phase allows you to gather feedback early in the process and get a solid design without reworks.
An API-first approach results incredibly convenient for teams that need to work in parallel, as they can begin simultaneously once the first version of the API is done.
Final thoughts
These trends are based on research and our web development team's opinion, but yeah, it's not by any means extensive. Other trends did not make it to the list, such as dark mode UI, Accelerated Mobile Pages, Motion UI, or responsive websites.
What are your thoughts about 2021's trends? Need a hand with your web app development project? Get in touch! We'd love to help 😀