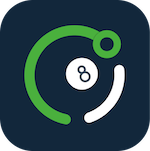 We are happy to announce that DrillRoom is finally publicly available in the App Store. It's a mobile app that uses AI to track pocket billiard drills and helps cue sports players understand their performance, track progress, and ultimately level up their game.
We believe mobile AI & AR is currently one of the hottest frontiers for innovation in mobile app development, something we've been investing in for the last couple of years at OrangeLoops. The progress in fields such as machine learning + computer vision + mobile GPUs makes possible the implementation of ideas that used to live only in the realm of sci-fi not long ago.
This is as much a research initiative as it is a love letter to cue sports. Games that have been around for centuries, and are part skill & marksmanship, part strategy, part mental discipline. Something some of us at OrangeLoops feel very passionate about and that we believe is ripe for innovation. In DrillRoom, we saw an opportunity to bring two worlds we love together, mobile AR and pool/pocket billiards, and work on something that promised to be great fun, learning a thing or two (or a hundred) about taking mobile ML projects to the market in the process.
How does it work?
Set up your iPhone/iPad in a tripod or a stand, 5 feet or more above the ground. Point your device's camera to your billiard table and you should be good to go. That's it! No extra sensors or special hardware involved. It works for pool tables (snooker as well) of different sizes and cloth colors.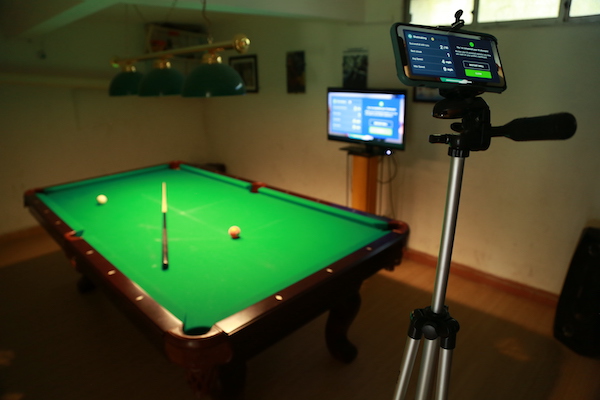 The app relies on the stream of video to make sense of the scene, tracks the player's game, and records stats according to the events that take place.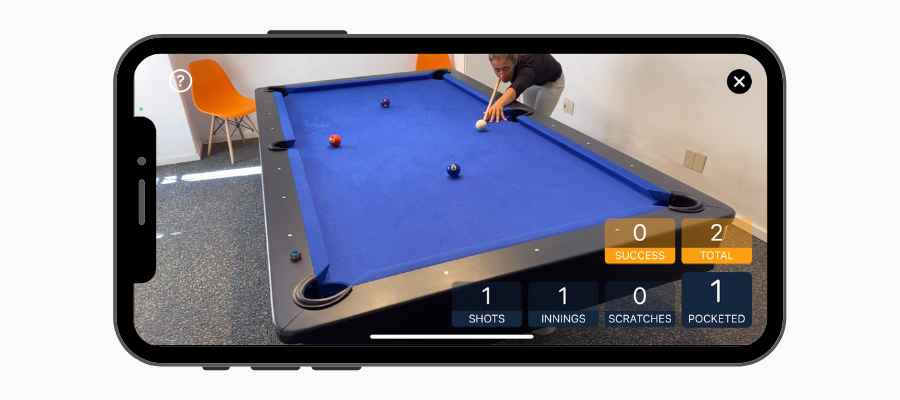 In terms of supported iOS devices, iPhone 7 should work, but newer devices will perform better with the A11 Bionic chip or newer.
Billiard training drills
You can choose from a selection of drills divided by categories. The first version includes 8 drills in speed control, shotmaking, and positional play.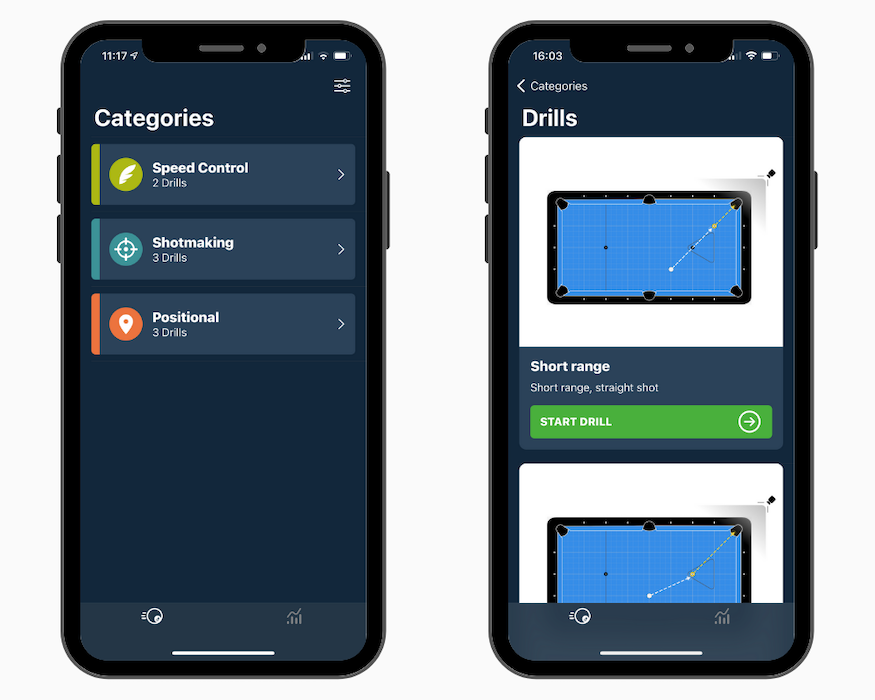 For each drill, you will see a table diagram and a very basic explanation of that drill's rules.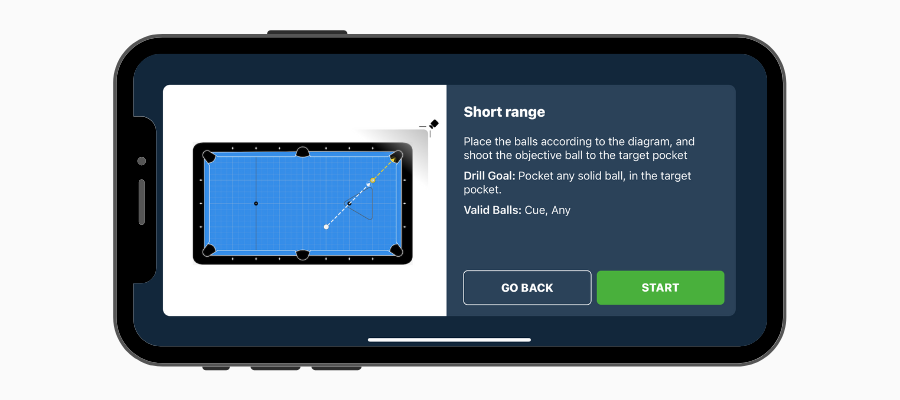 We believe the road to raising one's game is the repetition of specific scenarios until they are mastered, much like in martial arts. That's why each drill has to be played a number of times, currently ten attempts to complete a set.
Once you finish a drill, you are provided with a summary of your performance in that drill.

Virtual Coach
Since the device has to stay on a tripod, with the screen too far away we've decided to add audio feedback, with a virtual coach's voice that should guide you along the way and cheer you up. There are a couple of options for the voice of the virtual coach, a male and a female voice, which can be set on the settings section of the app.
Project your billiard score dashboard to a big screen!
The ability to mirror your iPhone or iPad screen to any TV connected to an AppleTV can improve the user experience a great deal. It will let you see the dashboard while you shoot, and it will significantly help with the positioning of balls. If you happen to have a screen with an AppleTV by your pool table, do try this.

Your own billiard player stats
The performance of the player in each attempt gets recorded, including shots made, pocketed, scratches, ball speed, cut angle, etc.
Based on this information, a dashboard is loaded showing the player's performance in several ways. Version one is rather basic, but we have much more information we can leverage, and provide a more detailed dashboard in future versions.

What's next?
This has been a research endeavor, as we didn't know what was possible with the existing technology. We have a ton of ideas; part of the challenge has been shipping something that delivers value and works well in most conditions. You may think, "I don't care about no stupid drill, I want this thing to track my 9 ball game and tell me how to improve my game automagically". Well… we want that too, but for the time being, we are not able to process more than a reduced number balls on the table without compromising the accuracy of the readings. We want to keep improving the engine and expand the feature set. We would love to be able to create a line of business around this to make a sustainable effort, but that will depend on the reception and traction that we are able to see with this first release.
Please do provide feedback! Bear in mind this is a work in progress, it's a v1, be gentle. We are counting on your support, so if you come across any issues, or think of a feature that would make this a better product please drop us a line!
Thanks to those who've kindly assisted in beta testing DrillRoom, and provided early feedback. Particularly the users in the billiard sub in Reddit.