In a coronavirus world, free movement of people & resources cannot be taken for granted anymore. In this brave new world the trend is for technology to enable all dimensions of life to be carried out remotely as much as possible.
In a nutshell, we need to rethink the new normal with all the technology at our disposal, knowing that physical transportation will either not be an option, or it will simply be deemed impractical given the climate costs and rising customs barriers.
How are these events shaping the world? The following are some of the tech trends that we believe are taking off and will only get stronger in the years to come.
E-commerce: shop from home.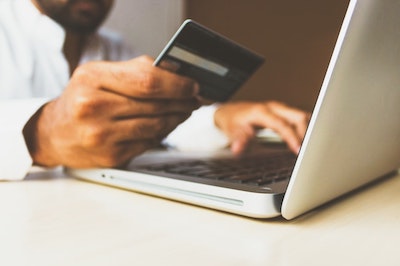 Lockdown measures taken all over the world introduce a new problem, shopping for food, medicines and basically everything you need in your daily life, ideally without going out. Here's where e-commerce enters the stage.
Big retailers like Amazon, or Walmart, are planning to hire thousands of new employees as a response to the high customer demand. In times when you must stay inside, it's becoming more and more popular to buy online everything you need and get it delivered to your doorstep. Food delivery marketplaces such as Grubhub or DoorDash are experiencing the same rise in demand, as most restaurants and merchants are only open for delivery or take away.
Clearly, all of these bring new opportunities for the development of the entire e-commerce field. If people check that they don't need to put time heading to the grocery stores as they can do it all from their home, office, or anywhere, it will most likely remain as a new habit for the future. Therefore, online shopping platforms will keep growing both in sales and usage. (Psst, looking to build one for your own store? We'd love to help you out!)
Online collaboration tools: work from home.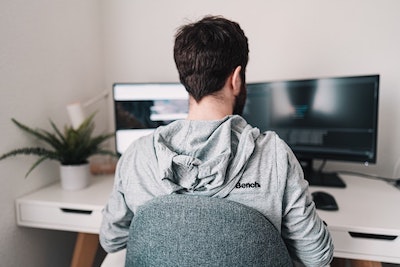 It is known that, unfortunately, hundreds of people everywhere are having trouble with their jobs, even losing them, because of COVID-19 and the quarantine period. However, there are many lucky ones that can continue their activities from home (such as we, the devs, something we are very thankful for). Companies are making efforts to keep productivity at its level by applying techniques and leveraging remote collaboration tools. Say hello to my little friend Slack. Jira. Or Trello.
Enterprise chats like Slack or more complex collab platforms such as Windows Teams are key in times like these. If they were already in use when working at the office, imagine how important they become when remote work knocked on the door. From having brief Zoom calls to catch up, to exchanging files or editing documents live with SharePoint or Google Docs. Luckily there are tons of tools out there that perform well and some of them are even trying to help people out with remote collaboration. For instance, Discord, the popular voice & text chat, increased its live streaming and screen sharing limit from 10 to 50 users. It's nice seeing the way that many players in the collaboration tools segment do their part to fight this global pandemic.
In my opinion, a lot of companies will realize after this pandemic that remote work is possible or, at least, an alternative. I'm sure the actual need for applying remote work practices will change how this human activity it's carried out in a post-coronavirus world. Maybe with flexible shifts, where you get to work half at the office and the other half at home. We don't know exactly how it will change, but it will be different.
Education Tech (EdTech): your bedroom is now your classroom.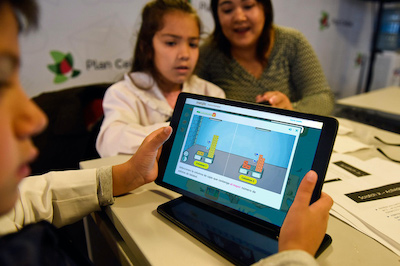 We talked a little bit about remote work and how this takes advantage of collaboration platforms. The thing is, these tools are not only being used to work. One of the main areas that were affected due to coronavirus was the educational field. Without being able to assist in face-to-face classes, schools, universities, and other educational institutions started offering their lessons online with virtual classrooms. Even kiddos are having real-time conferences with their kindergarten teacher. Not joking, see it for yourself.
Many tools let teachers host a virtual class. The most popular, I would say, is Zoom. Its free plan allows you to host a 40min-max meeting up to 100 participants. For 14.99 a month, you can extend that time limit to 24 hours of non-stop video conference (students won't be so happy though). It also has great features such as screen sharing or virtual backgrounds. Want to see ours? Give it a look:
We know life doesn't stop because of a quarantine. For this purpose, Learning Management Systems (LMS) play a very important role, such as Moodle, Edmodo, or Docebo, for schools to keep up with teaching (and students with learning). This is another tech area that will become stronger after this period and will definitely help shape the way we know learning.
Gaming: videogames as social spaces.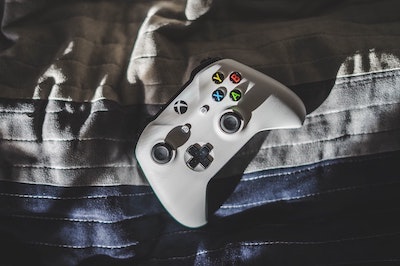 What do you do in your free time when you can't leave your house? Some people choose streaming services such as Netflix or Disney+. Other ones prefer to pick up a book, or learn to play an instrument. But a lot, and I include myself, find shelter in gaming. If we already enjoyed playing video games when we had the chance before the outbreak, we still do now that we must remain inside. The good thing about this is that in most cases we do it with friends. At least we can gather with our mates and have some fun, even though it's virtually.
Some articles considered video games to be social spaces, contrary to popular belief that they distance you from others. See the Fornite mainstream, or Minecraft some years before. Even World of Warcraft. All of these games allow you, well, let me correct myself, request you to team up with fellow gamers in order to enjoy the experience at its best. There are many examples of virtual friendships built in videogames that moved to the "real life". And in times of quarantine, whether it's a PC game, console, or mobile one, it sure helps to bring people together. For instance, take a look at Houseparty, a social networking mobile app acquired by Epic Games (Fornite and Unreal Engine creators) that let people to video chat and play casual games during it. Because of the self-isolation period, it is now seeing a rise in popularity. I know, it's not a video game itself, but gets the idea.
As with other tech fields we've been naming here, video games development and gaming per se will only get stronger because of this global situation. Recently launched games, such as Nintendo Switch's Animal Crossing or Doom (released on March 20 both), are dominating the sales chart as people prepared for a long stay at home. They would have probably sold well in a normal scenario too, but the quarantine clearly boosted it up.
(What? Are we requested to stay home all the time? No problem. We gamers are ready for it).
Wellness: no excuses, workout at home.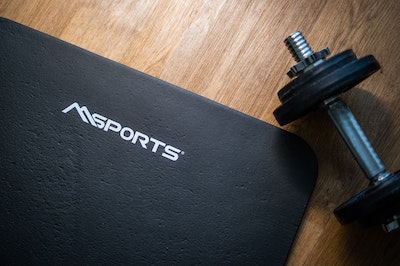 Indeed guys, self-isolation doesn't mean you have to spend all your time eating and sleeping. I know it sounds tempting and all, but taking care of your body and your health (physical and mental) is crucial these times. Fortunately, there are plenty of options on the internet. You can choose for the already-existing YouTube videos, or try a new system that is now emerging: online fitness classes. Many gyms, personal trainers, and even companies are offering live-streaming classes that you can follow to stay in good shape. Yes, here's another place where Zoom comes in. As coronavirus restrict people from going to their local gym club, fitness instructors had to find another way to provide their lessons. And in most cases, those are even streamed for free! Yoga, HIIT, functional training, you name it. The option is there.
Even though the above sounds good, maybe you don't feel so comfortable with this alternative way of having fitness lessons. All right then. Open the App Store from your mobile phone, search for "workout" or "fitness" and choose the app that suits you better. There are hundreds of them, like Fitbit or Chris Hemsworth's Centr. The good news is that these ones and many others are providing extended free features due to the self-isolation period. What's your excuse? (Our excuse, I'm dealing with this dilemma now).
Anyway, as with e-commerce or remote lessons, people will start to get used to workout at home, at their pace, as they like. Fitness apps were already popular before and they'll only be more. This doesn't mean all gyms will close or that everyone will train by themselves in the future, that's not what I'm saying. What I mean is, given the fact that our behaviors are constantly evolving, for sure these other ways of working out will modify the paradigm of wellness and fitness.
Remote conferences: attend to any conference around the world, without moving from your chair.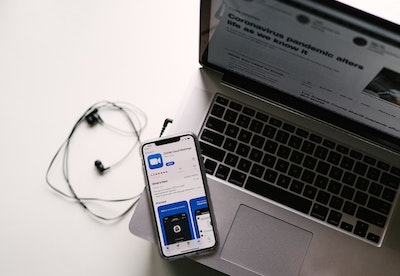 Because of the coronavirus outbreak, several conferences or events in the world had to be postponed or canceled. Not every one of them, though, as many others are going virtual. Thank you Zoom, again.
Yes, as I said before, Zoom in my point of view is the most popular. However, there are other options of videoconferencing software out there, like Cisco Webex, Google Hangouts, or FreeConference to name a few. For instance, we recently participated in a conference from the Greater Boston Chamber of Commerce with Mayor Martin J. Walsh, with around 600 listeners. They used Cisco Webex, in which you can access the conference from its desktop app, or jump in via telephone. Very good quality and a lot of resemblance to Zoom.
The fact that conferences are going virtual is more of a necessity than a simple choice. There were common before, I know, and almost every big conference is live-streamed on the internet. But what about going full and exclusivity virtual? What if organizers don't no need to rent a huge place anymore, pay expenses for food and the organization itself? I'm sure any videoconferencing software premium/business subscription is cheaper than that. Besides, it would also eliminate physical barriers like distance, as you'd be able to go to any conference of your choice from anywhere. The thing is, this trend of going virtual seems to perform well and many organizers are happy with it, despite the fact it makes the networking aspect of conferences complicated. Not everything is perfect, right? However, it does have plenty of advantages and don't be surprised if virtual conferences turn mainstream.
(Do you want your conference to go virtual as well? Here's some feedback you might find useful).
Digital Marketing: everything's digital.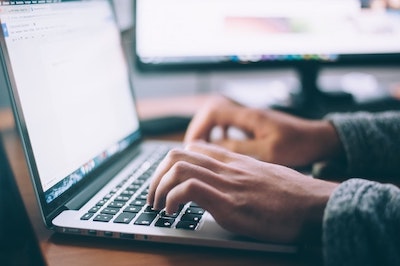 Where do we go when we must stay at home? You guessed it; to the Internet. People did it before in the outside world and do it now more than ever, because of the quarantine. We named e-commerce, remote classes, videogames. All of these strongly rely on the Internet. As people are staying home, outdoor and conventional advertising/marketing techniques are being affected. The whole advertising industry is in a tight spot. Where do you advertise without public events, without sports, away from the outdoors? Yes, on the Internet.
If digital marketing was important back then, imagine nowadays with all the population surfing the web and diving into the online world. Digital marketing has become a game-changer more than ever, for businesses and brands to target their prospects and connect with their customers. Keeping the desired position in customers' minds mostly depends now on digital channels, whereas it's SEM (Search Engine Marketing), Social Media Marketing, Content Marketing, and so on. Everything's digital, and so does marketing.
Telehealth: check your physician remotely.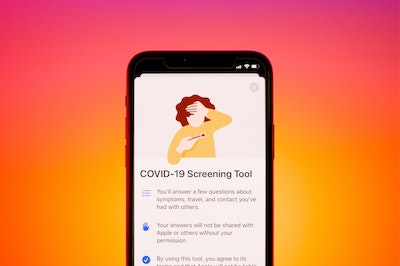 In order to help stop the spread of the virus, many health care providers around the globe are offering doctors' consultancies remotely. There are several platforms that allow what is known as telehealth, such as Doxy.me or Amwell. With these platforms, health providers connect physicians with their patients, so these latter can receive remotely a screening of their symptoms without being required to have physical contact with the doctor.
Telehealth was already growing in popularity before the outbreak, so it's not news that it will continue that way. Getting an early medical diagnostic can save lives and telehealth indeed helps a lot with it. From your home. From your couch. From anywhere you need. Maybe, shortly, patients will need to step in the hospital only for emergencies or critic matters. We know technology reduced distances and in terms of health care, it is more than appreciated. With this global fight against coronavirus, telehealth is playing a significant role.
Final thoughts
It's yet too early to tell the full impact COVID-19 will have as whole. The road is more paved for some of these scenarios than for others, and the derivatives of all this are hard to foresee, but in any case it will surely act as a catalyst for processes that were already taking place. Companies will need to adapt to this new context, probably by going through digital transformations, forcing their hand to take all their operations online asap. Gone are the days when companies could say: "we'll digitize that process later".
In this context, opportunities will probably arise for tech players, such as software companies, that play a role in assisting businesses to have an online presence and service their customers through digital channels. In OrangeLoops we take pride in helping our clients in Boston provide delightful digital experiences to their customers through mobile and web apps. If you need assistance in that process don't hesitate to contact us!