OrangeLoops is founded by a seasoned team of software developers who are passionate about product development and serving clients with the utmost efficiency.
It is crucial for us at OrangeLoops to be updated with the latest technologies in order to serve our clients with novel results.
With the help of our dedicated team of developers, we take immense pride in stating that we have recently been mentioned as one of the top mobile app development companies in Boston by MobileAppDaily in their exclusive Annual Report of 2020!
About MobileAppDaily and Why We Are Picked as the Top App Development Company in Boston?
MobileAppDaily is a one-stop platform for all the people who are tech enthusiasts and want to know about the latest updates from the mobile app industry. It is a reliable source of information related to recent advancements in Android or iOS mobile applications.
The process of curating such exclusive annual reports is followed by a set of stringent benchmark and various parameters are measured before listings are made. A few of the important parameters are team size, cost-effectiveness, responsive communication channels, top clients and so forth. And we at OrangeLoops have successfully been able to match these parameters and be a part of their descriptive annual report. Below is the snapshot of us on MobileAppDaily's portal: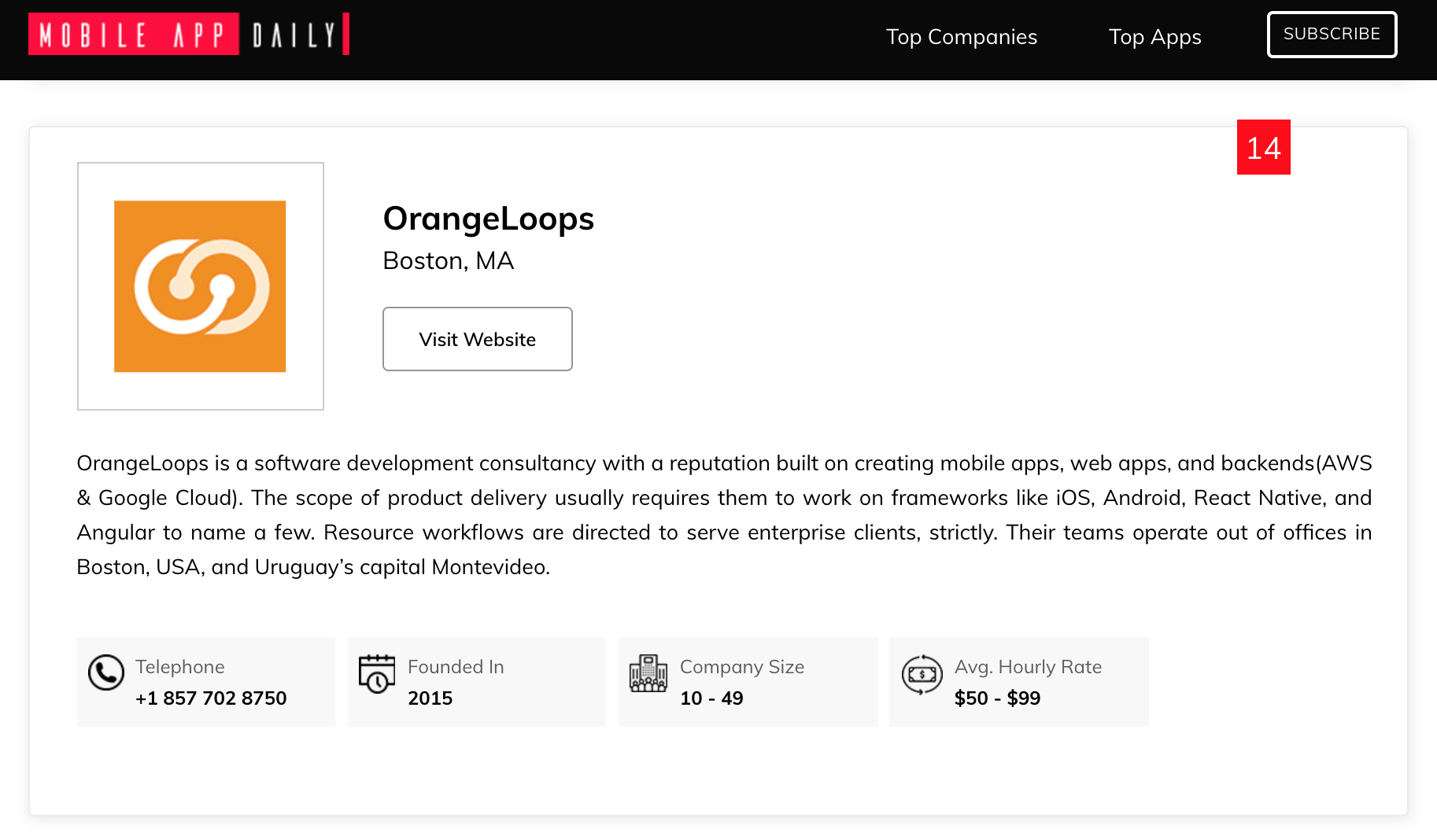 We appreciate all of our clients who have entrusted us with their app development projects. As a company, we pursue to build long-term relationships by servicing them the same way we would like to be serviced.
Are you about to start a mobile app development project, or are you looking for reliable Boston developers? Get in touch! We are here to help.