UPDATE: Many events are being canceled because of coronavirus, so check out these virtual technology conferences for 2020!
Looking for iOS / Swift events and conferences?  We gathered the best upcoming ones for this year, all around the world. So grab your calendar and mark the dates down! As these are the top Swift & iOS app development conferences to go to in 2020.
Let's get started, from the first to the last.
When: May 17-20, 2020.
Where: Berlin, Germany.
Cost: €559.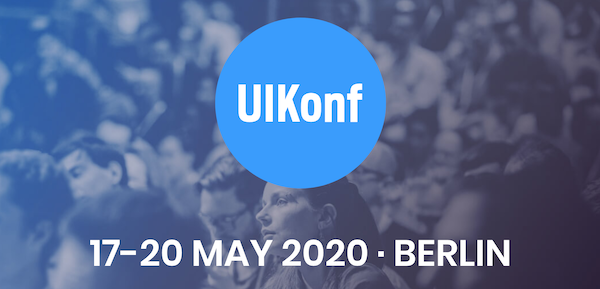 UIKonf – Berlin is an independent conference for iOS developers. There'll be several talks on iOS app development, mobile design, business, and more. Besides, it's a great spot for building new connections within the iOS dev community.
Regular tickers are on sale right now, starting at €559, including drinks, lunch, and access to the UIKonf after party.
When: June 2020.
Where: San Jose, CA.
Cost: $1,599 (lottery).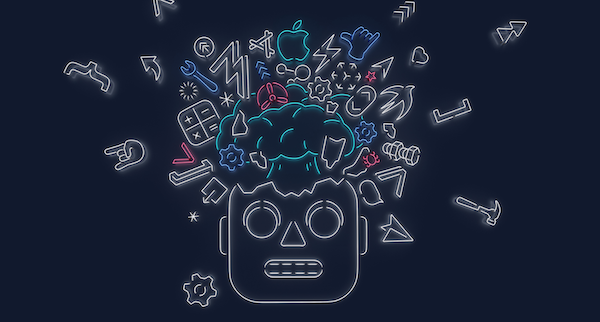 Apple Worldwide Developers Conference (WWDC) is the most important Swift/iOS development conference out there. Held every year in California, it showcases the latest improvements and updates on the whole Apple ecosystem.
The thing is, as WWDC is extremely popular and very relevant to the community, getting there is not an easy task. Tickets are distributed by lottery and if you win you have to pay around 1,599 USD.
In any case, many of its sessions are live-streamed on Apple Developer site.
When: June 2020.
Where: San Jose, CA.
Cost: Free.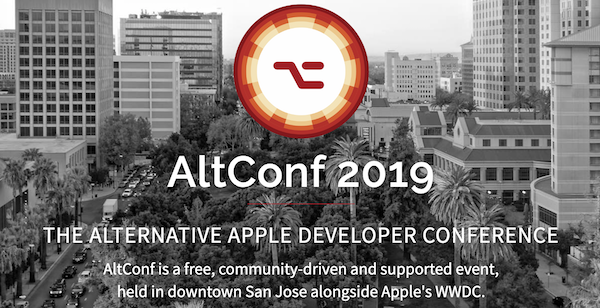 Struggling to get a ticket for WWDC? Try the alternative Apple developer conference! AltConf it's a community-driven event hosted next door to WWDC.
There'll be talks from seasoned devs, labs where you can get advice from experts and learn new things, special activities, and many opportunities to connect with fellow iOS / macOS developers. Furthermore, it's free! You can show your support to the event though, by grabbing an "I love AltConf" ticket that costs $50.
Although AltConf's date is not yet set (we'll have to wait for Apple to confirm WWDC's date first), Rob Elkin, AltConf's organizer stated that they'll be back this year.

Moving now to Portugal, SwiftAveiro is an everything Swift conference taking place in the city of Aveiro. The event is mainly composed of hands-on workshops and mentor pitches, with coffee breaks and lunches included.
This program of interactive workshops, 2 hours each, make SwiftAveiro a different kind of conference that you should check out. It's also a great time for meeting new people from the iOS dev community!
When: August 31 – September 1, 2020.
Where: New York City.
Cost: From $599.

try! Swift Conference is an international community gathering about the latest in iOS / Swift development. Held in New York City, the event features talks from more than 20 international speakers, presentations, workshops, and hundreds of attendees.
Among the covered topics are open-source Swift, iOS/watchOS/tvOS development, Swift for Android, and everything that has been announced at WWDC.
We went there last year and we had a great time! OrangeLoops was also a community sponsor for 2019's try! Swift edition.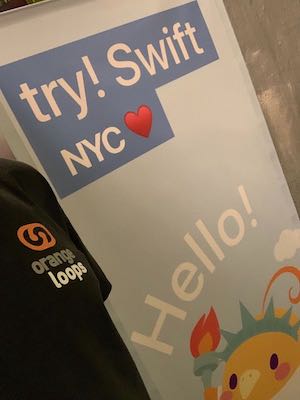 When: September 6-9, 2020.
Where: Aberystwyth, UK.
Cost: £150.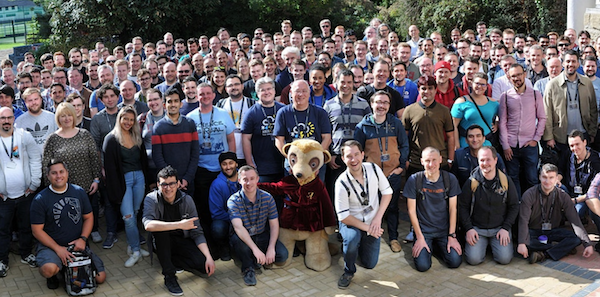 The iOSDevUK conference aims to provide great iOS-related content (with almost 30 speakers) at an affordable price and set a friendly environment for devs to build new connections within the industry.
Their talks cover a wide range of topics, from UI/UX design & iOS app development to more business-oriented ones.
This year's edition will take place from September 6 to 9, at Aberystwyth University in the United Kingdom. Early Bird tickets are already available on Eventbrite!
When: October 8, 2020.
Where: Leeds, UK.
Cost: £130.

SwiftLeeds is another conference taking place in the UK, in the heart of Leeds City Centre. A whole day of talks from community experts in everything related to Swift. Learn, practice, and connect with other iOS developers!
Tickets are available on Eventbrite from £130 for full-day conference access, and from £160 for a special workshop the day before.
When: Date not confirmed, November likely.
Where: Turin, Italy.
Cost: Not available yet.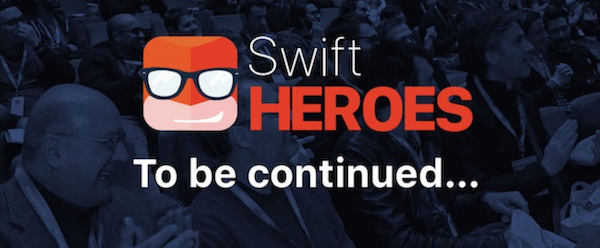 A newcomer in the field of Swift events, Swift Heroes is an international conference held in Turin, Italy that launched for the first time in 2018. This event aims to gather together Swift devs, designers, and project managers for a day of learning & networking.
Among its covered topics, you'll find SwiftUI, Combine, RxSwift, Swift frameworks, UX/UI design, and much more, featuring iOS speakers from companies such as Gett or Wayfair.
It is confirmed that Swift Heroes is coming back in 2020 but we don't have the specific date yet (most likely in November as its past editions). We'll update this article as soon as they announce it.
Final thoughts
These were the iOS / Swift conferences we considered to be among the top ones this year. Feel free to share with us the events we might have missed.
Are you about to start an iOS app development project, or are you looking for mobile app developers in Boston? Get in touch! We would love to help you out.