We are happy to announce that DrillRoom v1.3 (and even bug sweeping v1.3.1) has been released and is available for everyone to download from the App Store.
The following are the main goodies packed in this release:
Multiple Profiles
In some cases in the same household more than one person will try DrillRoom with the same device. It's common when a parent wants to teach his kids to play pool. The DrillRoom experience can be fun for kids, once the setup has been taken care of by an adult. The audio feedback can be very easy to follow and engaging for kids to do simple drills (especially if you get siblings to compete), and start down the path of cue sports. The caveat up until now was that the playing stats of the parent were going to be affected by the kids' play.


In other cases, pool halls, billiard training facilities, or cue sports clubs will pair one device with one table and need it to be used by different people.
For these scenarios, and at the request of some of our users, we implemented the multiple profiles option. Taking after the experience of apps such as Netflix, or Disney+, you are now able to easily switch profiles in DrillRoom and keep track of the stats for multiple persons. Up to six profiles, for the time being (if you are in charge of a pool hall and require more than six profiles let's talk).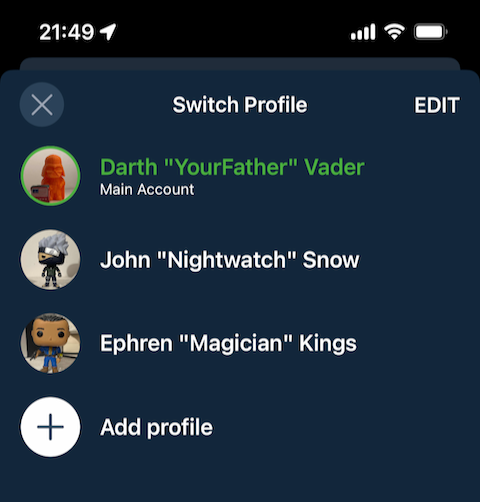 It's a feature available for subscribed users only. The free experience is meant to allow people to try the experience with multiple free drills and make sure that it works well with their setup.
Local Leaderboard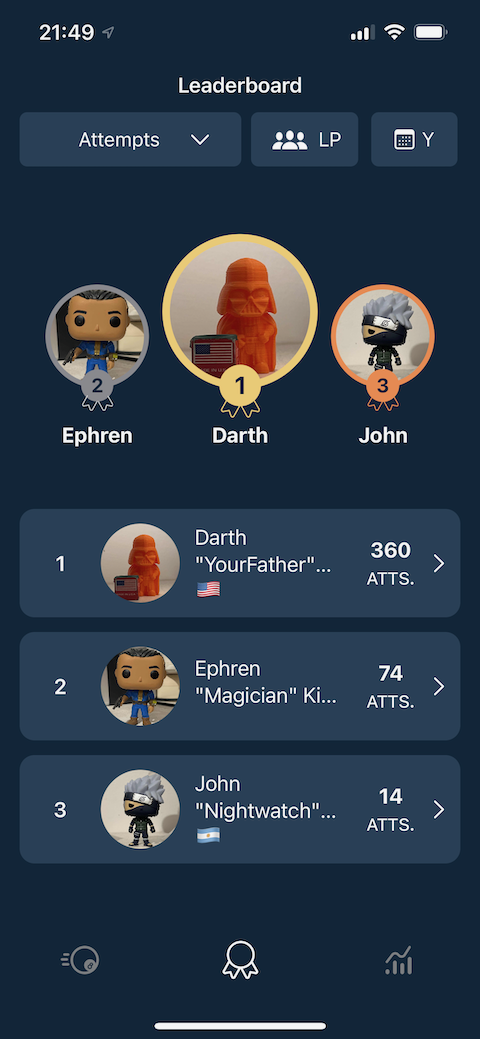 The Leaderboard was a feature introduced in version 1.2. With the introduction of multiple profiles in version 1.3 it's only natural that you may want to check the table of positions among the local profiles. You can; you only have to select Local Profiles as the selected region.
In this case, only profiles with available stats for the selected time period will be listed.
Improved AI accuracy
We made some changes to the way we process video frames which improve the accuracy of the classification of shots. We are happy with the results, and we hope to keep improving in this sense. Stay tuned for more news!
Plus more
There are more, minor, things such as letter placeholder images for profiles, and stability improvements for the app.
The road ahead?
I'm trying to do a series of blitzkrieg releases. About one per month, each with one main new feature plus enhancements so that we keep improving the experience and pushing the possibilities.
Currently, we are already working on the next two releases. The first one will be version 1.4, and I expect to be able to share news soon about it.
We have a group of external beta testers that have access to versions before launch, to get early feedback. If you'd like to be part of that group let us know. If you have any other feedback, do reach out, which you can do within the app. In the meantime, every subscription, and every single gentle comment is fuel to keep developing this product.