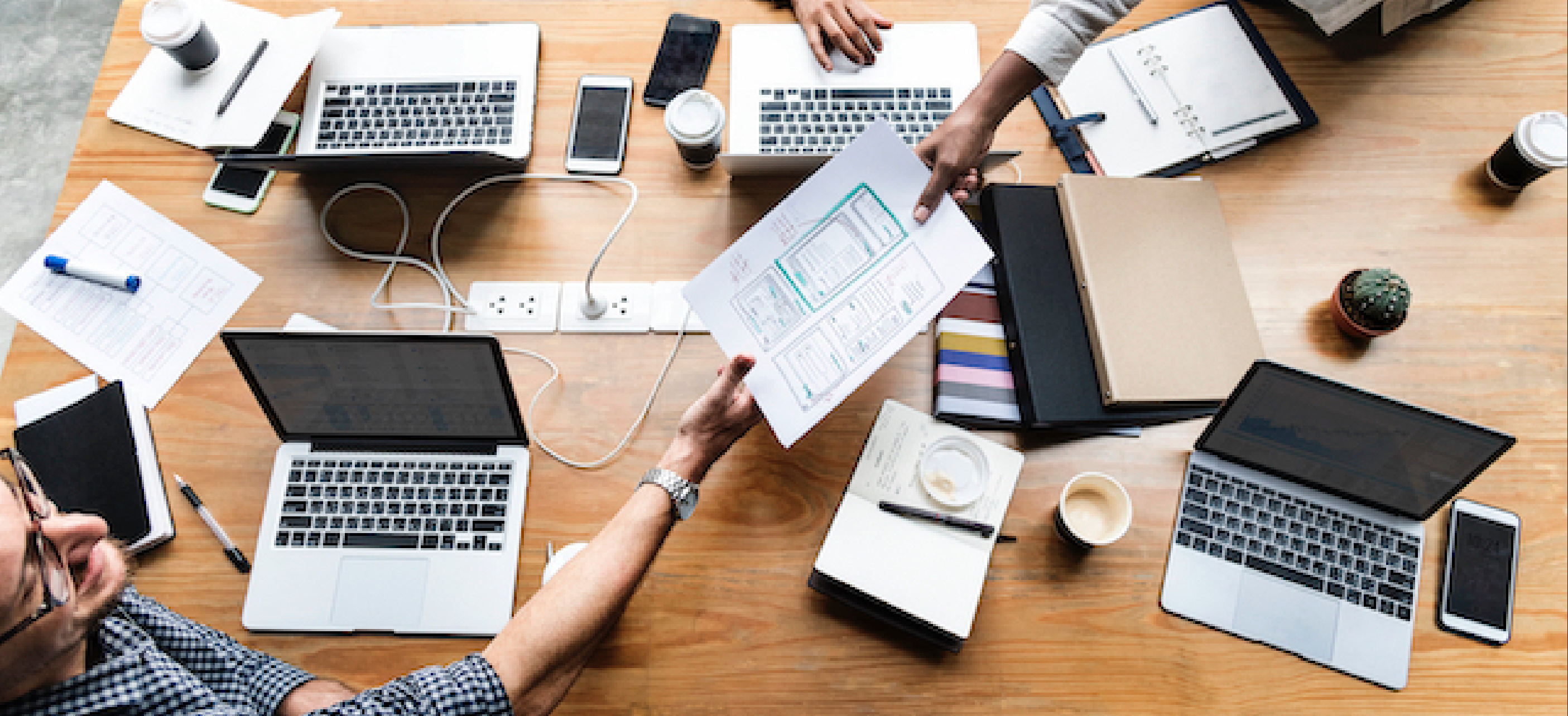 So you have a business idea — congratulations! Now it's time to turn your initial spark into a real, usable mobile app. To help you out, we've put together a 10-step guide to make this process go as smoothly as possible.
Remember that the road to making a mobile app is paved with good intentions. Plenty of folks believe their business idea is amazing and that it will automatically become a hit. This isn't a realistic mindset for building an app. Often, mobile apps are successful because the team researches, tests, iterates, listens, and focuses on the end-user. It's normal for your original idea to look much different by the time it's ready for launch.
As you begin your mobile app journey, follow our ultimate guide below to position your team for success and avoid common pitfalls along the way.
1. Clearly define your app idea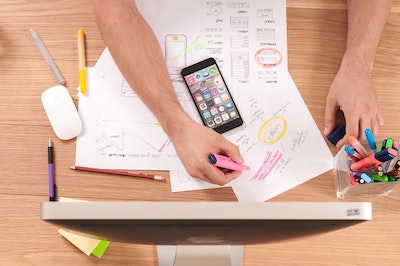 How do you know if your business idea is any good? There's one simple test: does your idea solve a real, urgent problem?
All too often, mobile apps don't address problems, and therefore they fail on the market. Apps that are "fun" or "interesting" may not make the cut if users can't see a vital use for the product/service in their daily lives.
As you come up with a business idea, we recommend clearly defining it. Put it on paper and outline what problem it solves. Write down your vision for the product, what type of person would use it and why that user would download it today.
Identify as much information as you can. If you already have a sense of features, be sure to add those as well. By defining your idea, you'll be able to communicate it to your app partner better and improve it during the development phase.
2. Do market research and testing
Don't assume your idea is amazing. Instead, you have a better chance of success if you work on refining this idea according to market needs and trends.
In fact, 72% of mobile apps fail due to inadequate market research. Don't be one of them! You should complete robust market research to verify, refine and test your idea. Market research involves a few key tasks, including:
Analyze competitors: What are they doing right? What are they missing? What could you do better or differently?
Interview potential customers: Is there high interest in your product? Under what circumstances would customers buy it? What is their price range?
Tune into market trends: What are users currently downloading? How are they using technology? What are adjacent industries offering?
Conduct a SWOT analysis: Identify your product's Strengths, Weaknesses, Opportunities, and Threats.
Create a landing page to verify interest: Set up a simple landing page to take the pulse on real customer interest. Here you can collect emails, take pre-orders or simply measure traffic and click-throughs.
All this market research should be completed before you even think about building an app. During this step, you should come away with a refined, high-interest business idea. Or, if the idea isn't viable, it's time to scrap it and go back to the drawing board.
3. Identify your ideal target user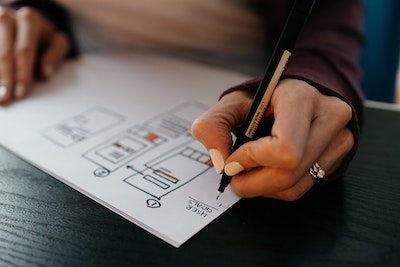 Who is your app for? If your answer is "everybody," you're missing the mark. Your app idea should always have an ideal target user in mind. To start, this includes demographic data such as a user's age, gender, location, income, educational background, and spending habits.
Most importantly, you should also go deep into psychographic data, which includes traits such as personality, attitudes, values, interests, behaviors and lifestyle choices. Understanding how your ideal user ticks will help you assess their needs and potential interest in your product.
The best way to identify your target market is to create a user persona. This is an imaginary avatar of your ideal customer. With it, you can better visualize this user's behaviors and pain points. Be sure to create one or more user personas to get a complete picture of your target market.
Not sure how to build a user persona? HubSpot's free Make My Persona tool will take you step by step through the process and get you brainstorming about your target market.
Finally, if you're still uncertain about your target market, take a step back and do more market research. Get insights about your users by completing surveys, interviews, and focus groups. You can also check out your competitors' user base by doing demographic research on Google and Facebook.
4. Plan your budget upfront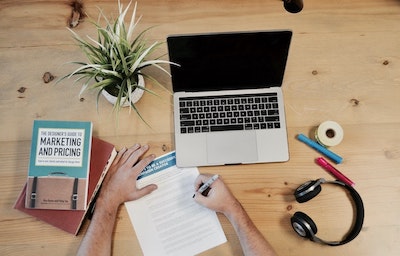 The cost of building a mobile app typically runs from $50,000-$200,000+ depending on the complexity of the project, including the infrastructure, UX design, development approach, and timeline.
Of course, it would be wise to remember that this just includes the building of the app. You'll also want to set aside a budget for marketing your product. As a general rule of thumb, half of your budget should go to development and the other half to marketing activities.
Don't forget about maintenance either. The more robust your app, the higher your yearly maintenance costs. According to IT experts, the amount you spend on just developing a mobile app is 35% of the two-year cost.
You can be smart with your budget by planning ahead and including marketing and maintenance into your budget. What's more, you should sign a contract with your app development partner that clearly sets out the costs, so there are no surprises down the road.
Pro tip: If you're concerned about costs, remember that you don't need the full app budget to get started. By building the basic MVP — which we'll discuss below — you may be able to woo investors and get funding to complete your app.
5. Consider how to monetize your app
Earning revenue from your app requires forethought. For example, if you're looking to add in-app purchases or a subscription section, these features will need to be coded and included in app designs early on.
Luckily, you've got options for how to monetize your mobile app. The most crucial consideration is how you'll keep a top user experience even with monetization. Here are some options to think about:
Paid app
Ads
Paid ads
In-app purchases
Subscriptions
Virtual or physical products
Affiliate revenue
Sponsorships and partnerships
Data monetization
To decide on your monetization model, you'll want to dig into your target user's behavior, as well as local factors such as purchasing power. If you have a wide potential market, for example, you might use a freemium and subscription model to earn revenue. Or, if your market is quite niche, running a paid app may be the smartest move.
In the end, you can't go wrong by doing more user testing to find out what model strikes the right balance between monetization and user experience.
6. Choose a reliable mobile app development partner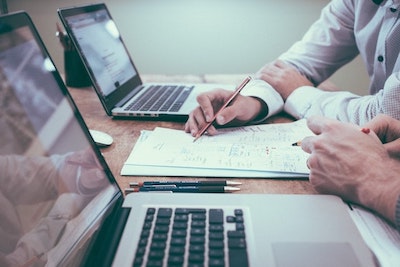 Hiring mobile app development services may be your most important decision yet. As you reach out to different potential partners, you'll want to gauge their interest in building a long-term relationship. Reliable developers are looking to win over repeat customers — not get a quick buck.
Of course, finding reliable development partners can be tough. Here are some tips to help with your search:
Don't choose a cheap provider, or your project may suffer quality issues and contract loopholes.
Read online reviews from trusted sites like Clutch.
Check out their portfolio samples and ask questions about them.
Make sure their tech expertise aligns with your needs.
Get in touch and see their communication style firsthand.
Consider time zones and other logistics.
Ultimately, your app development partner can make or break your project's success. Invest the time in researching and speaking with several potential partners to ensure you make the right choice. If you need more help with this process, check out our in-depth guide for choosing a software company.
7. Build out your MVP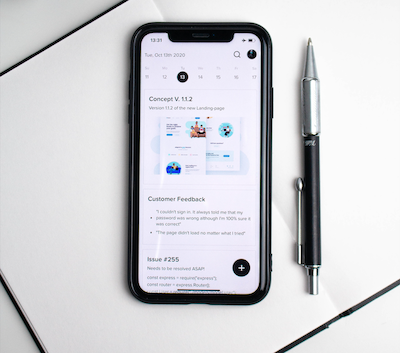 Every top-of-class mobile app starts as an MVP, i.e., Minimum Viable Product. An MVP includes must-have features that make your app usable, but nothing more. It's a basic version that lets you launch quickly and get real user feedback.
The idea behind an MVP is to build your app's most high-impact feature and verify it on the market right away. Building out your MVP also helps you prioritize the app's features and create a roadmap for scaling your app over time.
Launching with an MVP also gives you the chance to make key updates to the product according to user feedback. Depending on the insights you get, your product roadmap may significantly change as well. An MVP lets you stay nimble and address user feedback for a more successful product overall.
8. Leverage beta testing and listen to feedback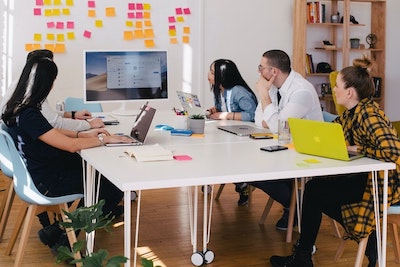 Bottom line: your users are the experts on your product.
As you get feedback from real users, you should listen carefully to what they have to say. User experience is the #1 priority of any mobile app, so any issues that users flag should be taken seriously.
In particular, you can do beta testing to get an early sample of feedback before going public. Before you test, have a clear sense of what you want to measure and validate. Perhaps you're worried about the ease of the login feature. In that case, make sure beta testers ask users about their experience with logging in.
Beta testing can be done in several ways, but no matter what it should be easy for users to complete. Don't overcomplicate the process, otherwise they may not be willing to share their opinions.
Once you get feedback, start iterating! You should place special focus on negative feedback to address any issues in your app.
9. Get ready for market launch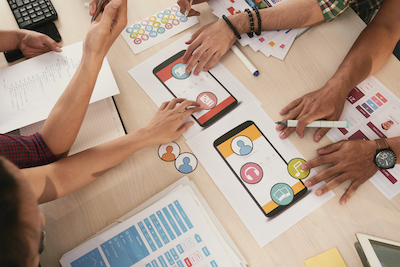 Once you've made updates to your app, it's time to get ready for market launch. This involves preparing all necessary assets for the app store and your marketing campaign. Ideally, you'll have an early strategy in place and build excitement about your app as your launch date approaches.
Any robust marketing campaign should leverage all online channels at your disposal. For example, your app should be supported by a web landing page and blog, as well as promotional videos and demos. Preparing these ahead of time will better support your users once they have the product in their hands.
You might also consider adding a press kit and pre-approve advertising for partners, influencers, and digital ads. Social media can do wonders here, too. Make use of organic and paid posts in order to cross-market your app through your website, blog, videos, etc.
Finally, don't forget that app downloads happen on the app store. Your product page on the store should be appealing and company branded. Stay informed about best practices of app stores, too. Understanding how the app store works will help you write SEO & ASO-oriented copy, build high app ratings and collect user feedback from reviews.
10. Update and maintain for long-term success
Your mobile app journey doesn't end here. In fact, post-launch will certainly keep you busy. Take this moment to fix bugs, get more user feedback and make any urgent updates. Continue your marketing strategy and adjust it as needed to capture more target users.
At the same time, you likely have ideas for rolling out new features. Work with your app development partner to create a timeline for post-launch priorities. It's a good idea to revisit this priority list regularly, according to user feedback, your development partner's availability, and any budget limitations.
Finally, don't forget about app maintenance. Be sure you've created a maintenance schedule to keep the app bug-free and user-friendly. Maintenance milestones aren't just tech-related. You should also be collecting feedback and iterating your product for long-term success. What's more, try to stay on top of market trends to keep your app relevant to users.
Pro tip: You may benefit from adding a "wishlist" button to your site to get ideas for features that real users want.
Final takeaway
There's no one way to turn your business idea into a viable mobile app. However, you can set yourself up for success by following our 10-step guide. While your mobile app journey may have its ups and downs, you can avoid common stumbling blocks by thinking through all these areas.
Got a great idea for a mobile app? Drop us a line for a customized consultation.