UPDATE: Many events are being canceled because of coronavirus, so check out these virtual technology conferences for 2020!
Going to a software development conference is a great opportunity for increasing your knowledge in a specific area as well as connecting with other people in that community.
There are plenty of React conferences year-round and it can become hard to choose (and find) between all the options. No worries. Here's a list of the best upcoming React / React Native conferences in 2020, with their respective prices, info & locations.
Notice that these events are listed from the first to the last. Shall we begin?
When: February 12-16, 2020.
Where: San Francisco Bay Area.
Cost: $795 – $1,245.

DeveloperWeek is one of the largest developer conference series in America. Each year thousands of devs gather in the San Francisco Bay Area to keep updated with the latest in software development languages, tools, and technologies. It's not a specific React conference, but yet very popular and that's why it made it to our list.
In this series of events, you'll find talks on React, JavaScript, Artificial Intelligence, VR development, Blockchain, mobile app development, and much more, as well as hackathons with $100,000 in prizes or hiring expos. Apart from all the knowledge that is shared, there are also opportunities for networking with lead devs and tech executives.
DeveloperWeek is taking place in February 2020, with other editions being held afterward in Seattle (May), New York (June), and Austin (November). Early Bird tickets are on sale now with special discounts for students and groups, you can grab yourself one here.
When: February 27-28, 2020.
Where: Sydney, Australia.
Cost: $990 AUD (around 680 USD).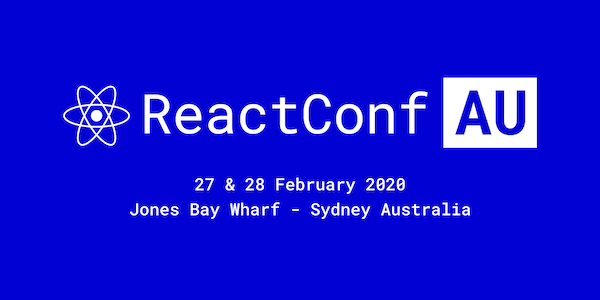 ReactConf AU is the first React conference located in Australia. This two-day event showcases both local and international speakers from companies like Atlassian, Microsoft, Wix, or Netflix.
There'll be lightning talks, presentations, and plenty of time to interact with hundreds of devs and do some networking. As the organizers state: "Learn stuff, hang out with the global React community, and make React history on Australia's famous Sydney Harbour during summer."
When: March 30-31, 2020.
Where: San Francisco, CA.
Cost: Starting at $599.

Reactathon is a 2-days conference for devs and managers interested in the React world, taking place in March 2020 in San Francisco. There'll be tech talks, activities, workshops, food, and opportunities to forge relationships within the React community.
When: April 17, 2020.
Where: Amsterdam, Netherlands.
Cost: Starting at €530.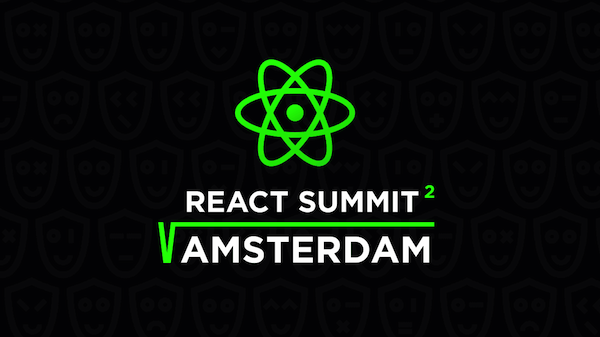 Moving now to Europe, we have React Summit Amsterdam on April 17, 2020. A full day on everything React, where more than a thousand devs gather around.
There'll be workshops, meetups, and a two-track conference with tens of speakers from well-known companies such as Facebook, Mailchimp, or GitHub. They even provide an official Slack channel for you to join and keep in touch with the community.
Here's a short recap of what 2019's edition looked like:
When: May 4-6, 2020.
Where: Atlanta, GA.
Cost: Starting at $650.

Render(ATL) is not only a React-focused conference but one looking to drive more inclusion and accessibility into the React ecosystem.
Held in Atlanta, it features two days of React talks and cultural-related ones about the software industry, as well as workshops that go through the process of building React apps.
There'll be after-parties, happy hours, and food provided all during the event. For those job seekers, there's also a reverse job fair where you'll be able to showcase your expertise and knowledge to recruiters.
When: May 12-16, 2020.
Where: Paris, France.
Cost: Starting at €449.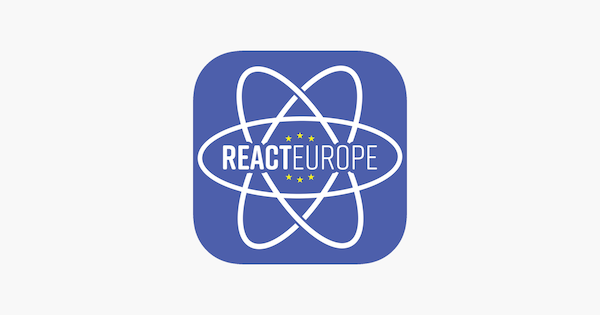 The 6th edition of one of the largest React conferences in the European continent; ReactEurope features three days of workshops, two days of conferences, food buffets, lightning talks, hackathons, and up to 1500 attendees.  It's a great place for socializing and learning more about the future of this framework.
ReactEurope tickets are already available, starting from 449 Euros plus VAT for the main conference. You can grab yours here.
When: June 19, 2020.
Where: Chicago, IL.
Cost: Starting at $199.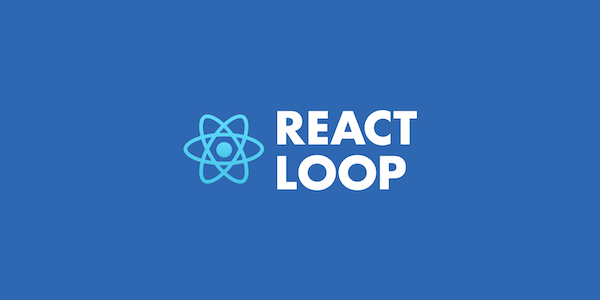 The first one of its kind in Chicago, React Loop is a one day & one-track conference about everything React.
The event features lightning talks from seasoned devs as well as break times to network and interact with other React developers.
There's content suited for experienced devs and also for newcomers. In case you are interested in speaking at the conference, there's an open call for presenters right now.
When: July 13-18, 2020.
Where: New York City.
Cost: Starting at $599 (week pass).

React Week NY'20 is a 5-day program fully dedicated to React. The event includes conferences, workshops, hackathons, after parties, and classes about all the React ecosystem; React Native, Mobx, Redux, and more.
It is also a great spot for networking with fellow devs and staying in touch with all new in React app development.
Tickets are already on sale here.
When: September 3-4, 2020.
Where: Wroclaw, Poland.
Cost: €399.

React Native EU 2020 is the fourth edition of the community conference in Poland focused exclusively on React Native.
A whole day of workshops, two days of the conferences, +25 great speakers with Core Contributors and community leaders, and more than 350 developers from all around the world.
Regular tickets are available right now at €399.
When: September 11, 2020.
Where: New York City.
Cost: $295.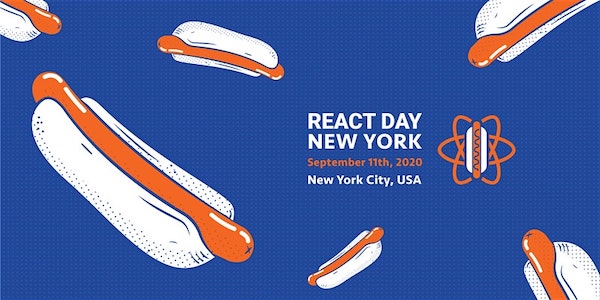 This is another one for React lovers; React Day, a whole day of React.js, React Native, and GraphQL at the well-known Brooklyn Bowl.
The event hosts a one-track conference for sharing the latest of the React environment with speakers from all around the globe. There's a time for networking, as usual, and an afterparty with some bowling. Besides, food and beverages are provided throughout the day.
Early Bird tickets are available on Eventbrite.
Final thoughts
This was our list of the React conferences we considered to be among the most worth-it ones for 2020. As it's not extensive at all, feel free to share with us the events we might have missed.
Are you thinking about starting a React or React Native app development project? We would love to help you out!