We're excited to announce the release of two updates to our DrillRoom app – your AI-powered assistant for training in cue sports. Launched in January, version 2.0 brought innovative features and improvements, and now, version 2.1 is available, taking your training to a new level.
DrillRoom v2.0: Personalize Your Training with Custom Drills and a New Coach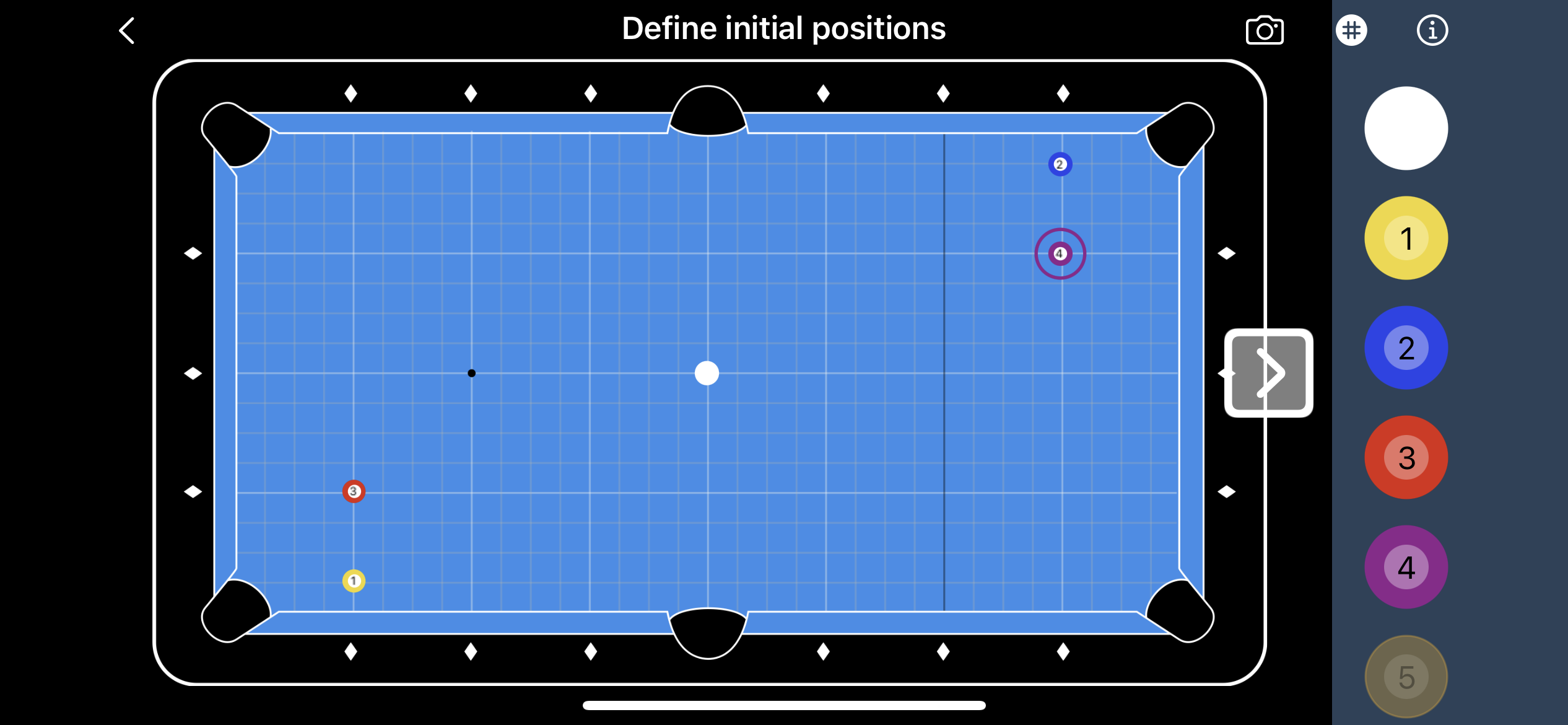 The 2.0 update introduced the Drill Editor, a game-changing feature that lets you create custom drills tailored to your needs. Whether you're working on speed control, shotmaking, or positional play, you can now design drills that target your specific areas for improvement.
In v2.0, we also welcomed a new coach voice from Stefano Dellino, an accomplished Italian cue sports professional. Stefano was kind enough to lend his expertise and become one of the virtual coaches for DrillRoom, providing instructions and feedback in Italian. We also squashed a few bugs along the way to make your user experience as smooth as possible.
DrillRoom v2.1: Capture Real Table Layouts and Share Drills with Ease
Just released today, version 2.1 takes the DrillRoom experience to new heights. The headline feature, Live Capture, allows you to use AI to capture the initial positions of balls on your table when creating custom drills. All you need is your iOS device's camera – no tripod or rig required. Capture complex layouts just by framing the table with your device and taking a couple of steps at the head of your table. For best results make sure you capture different angles.
In the same way as when in chess you are facing a challenging position that you may want to capture to replay, and analyze later is that we are introducing Live Capture for billiard. It's a great tool in your belt to study and practice tough spots later at your pool table of choice. At present, Live Capture supports 9-ball layouts, but we're open to expanding this feature to support more balls, or even snooker balls in the future based on user feedback.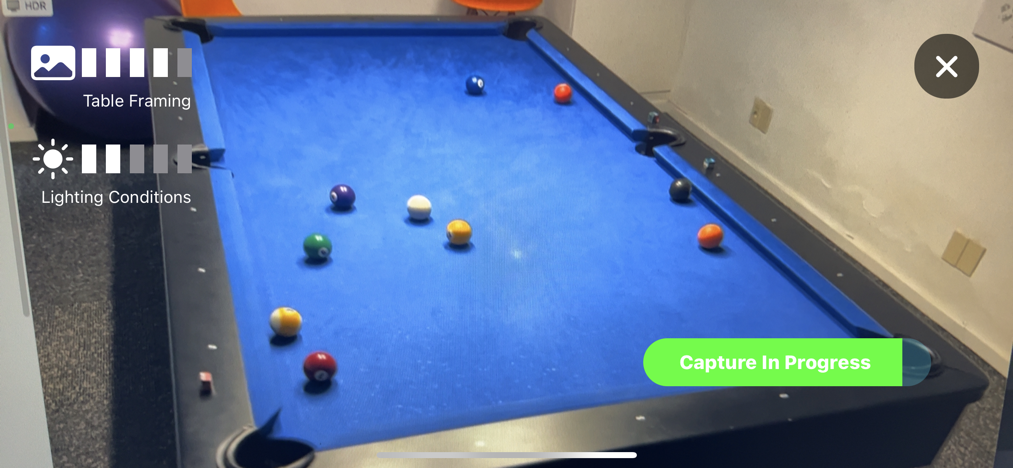 We've also enhanced drill sharing. Now, you can share drills as PDF files, with individual pages for each shot in the drill, making it easier than ever to collaborate and compete with friends or teammates. Plus, we've fixed some crashes to ensure a seamless training experience.
Join us in celebrating these milestones!
We are excited about the capabilities these versions introduced, and we are looking forward to seeing how the community makes use of them. They represent a significant step forward for the product. We also know that we can always do better, and your feedback is essential in guiding our future updates. Whether you have suggestions for new features, improvements to existing ones, or just want to share your DrillRoom success story, we're all ears.
As always, thank you for being a part of the DrillRoom community! You can download DrillRoom and get these updates on the App Store.