It takes a great team to be able to create awesome software.
Daniel Gomez
Co-founder
He's the ordered, efficient & pragmatic.
Gabriel Lopez
Co-founder
He's the dreamer, entrepreneur & optimist.
Omar Hagopian
Anti-hero
Alvaro Rameau
Angular Padawan
Punk rocker & Sitcoms's follower.
Gabriela Wynants
Javascript Hero
In house React.js & Angular2 wizard, reluctant DJ.
Javier Sanchez
Android & Angular2 Ninja
UI lover, mobile & web bilingual, in house Venezuelan correspondent.
Kevin Quincke
Front end warrior
React & Angular polyglot, a cappella singer.
Luisina Romero
Product designer
Experience dreamer & chief singer. 
Matias Peres
DevOps Padawan
.NET martyr, store procedure guru, music band member, film buff.
Rodrigo Beron
DevOps Padawan
Anime lover, karate kid, class clown, Java acolyte.
Milena Brum
Growth Hacker
Cheerful & intense marketing ninja, business development padawan.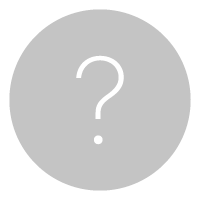 You
jobs@orangeloops.com
We look foward to having you in our team!